We hope that we shall be able to offer times of prayer and reflection again before too long. Keep an eye
on our Facebook page as well as the website and we will let you know what is happening
and when.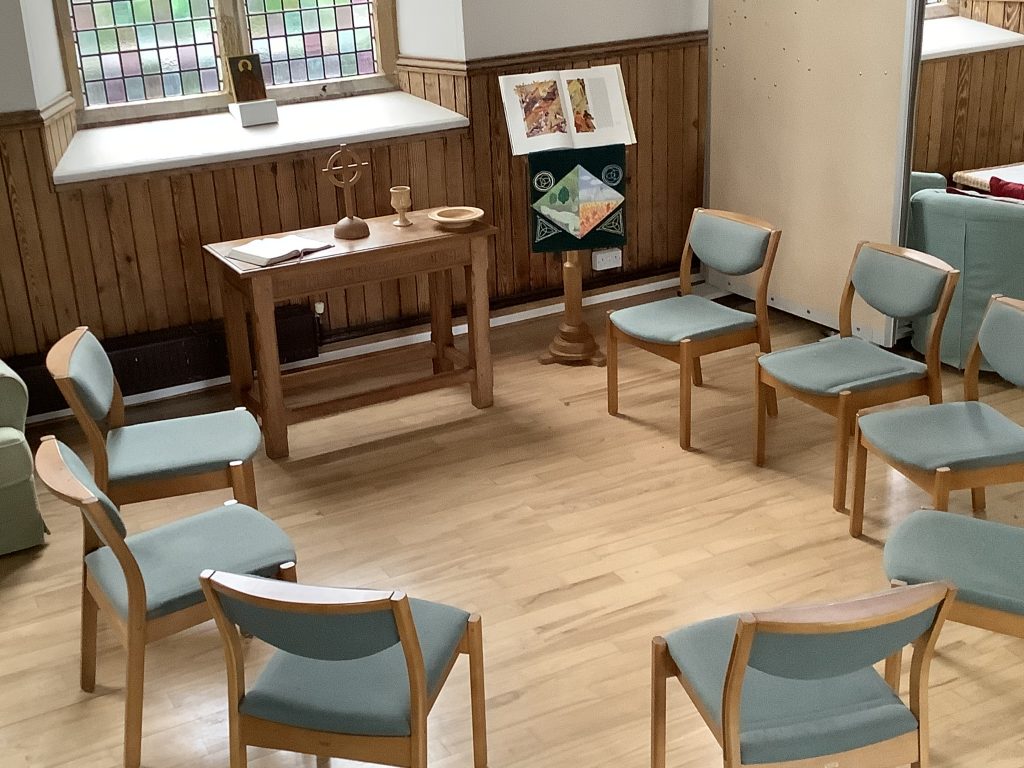 The Prayer Tree
When the Centre is open, visitors (whom we often never meet) can place their prayer
requests on the tree. Each one will be mentioned in our prayer times.
Welcoming groups: 
All sorts of different interest, church and school groups enjoy using our building.  Bookings can be made by the hour, day, or several days if staying elsewhere on the Holy Island.
Centre bookings: £50 per half day, £100 per day and £20 per hour. The current price will be confirmed by the Booking Secretary when a booking enquiry is made.
The Bothy
Self-catering retreat accommodation in the former vestry.  See here for more information.
The Boiler House Chapel 
Open 24 hours a day for private prayer and contemplation.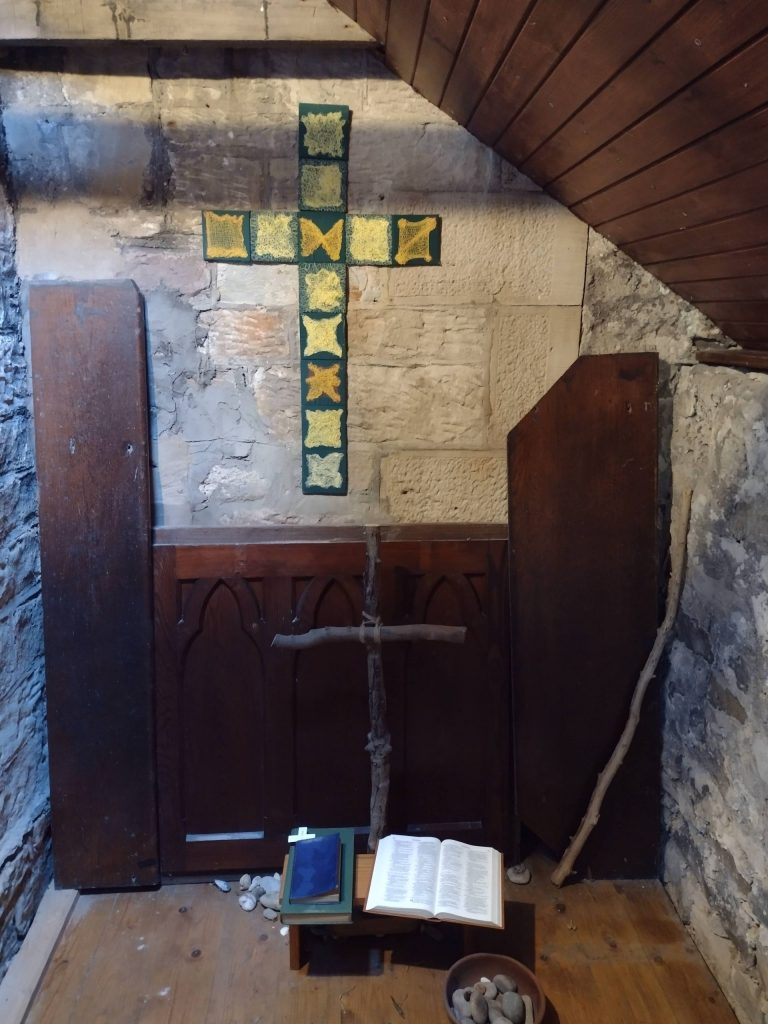 On Holy Island
We try to play our part in the community.   We work together with the other churches and Christian groupings on the Island through Churches Together on Holy Island.